Program
Open Innovation Strategies through Industry-Academia Alliance Partnerships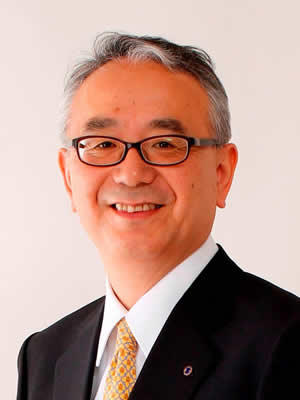 Japan is facing an ultra-aging society ahead of other countries, where maintenance and improvement of health is one of the biggest concerns of the people. And the pharmaceutical industry is asked to contribute greatly to the extension of healthy expectancy. Also, the pharmaceutical industry is expected as a driver for Japan's economic growth in "Growth Strategy 2017" and "Healthcare Policy" since this industry is higher value-added and knowledge-intensive industry.
Since the declaration of completion of human genome decoding in 2003, progress of science and technology in life sciences, including the appearance of next generation sequencers, establishment of new technologies in genome engineering, expectation for personalized medicine, has brought dramatic changes to drug discovery research. In addition, the factors such as the decreasing the number of drug targets and the spiraling R&D costs have made it more difficult to create new drugs.
To create continuously innovative drugs in this challenging business climate as above, it is necessary to understand pathogen more deeply from the initial stages of drug discovery research and to apply cutting-edge technology to entire research process actively. These are reasons why companies that join Japan Pharmaceutical Manufacturers Association (JPMA) are enhancing collaboration with external partners by shifting away from in-house research model to open innovation, including the introduction of seeds from academia and ventures.
In order to achieve the expected goals through open innovation, it goes without saying that the way how to collaborate is important as well as selecting partners. In response to new trend of recent drug discovery research, Japan Agency for Medical Research and Development (hereinafter referred to as AMED) was established in 2015 as a control tower to allocate research funds strategically. Since then, the opportunities for industry to get contact and discuss with academia have been expanding gradually through the activity of AMED. However, it shall need more time to cross the barriers and reach the mutual understanding in terms with the research interest and approach with each other.
In my presentation, by introducing our recent examples of open innovation, I would like to refer to expectations toward academia research, and the role which academia and industry should play respectively from the viewpoint of industry.
---